Cheesy Stuffing
serves 2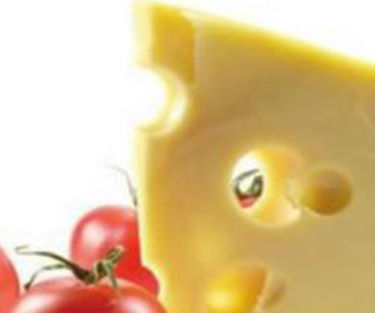 Approximate nutrient content per serving (118g):
| | |
| --- | --- |
| Energy: | 325kcal |
| Protein: | 16.1g |
| Carbohydrate: | 26.3g |
| Fat: | 17.7g |
Ingredients:
100ml Ensure® Compact Vanilla
30g Breadcrumbs
1 Egg
50g Cheddar Cheese (grated)
5g Butter
½ tsp Mustard
Method:
Preheat oven to 170°C / 340°F / Gas Mark 5.
Grease a baking dish with butter.
Add breadcrumbs to a large bowl.
Separate egg yolk and egg white.
In a saucepan, heat Ensure® Compact, butter and mustard. Do not boil.
Pour Ensure®Compact mixture over breadcrumbs and allow to soak for a few minutes, then mix through cheese and egg yolk.
In a clean bowl, beat the egg white stiffly and fold into the breadcrumb mixture carefully.
Pour into a baking dish and bake in the oven for 30 minutes or until well risen and golden brown and serve.