Spaghetti Carbonara
serves 4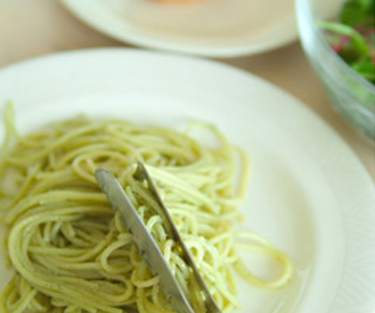 Approximate nutrient content per serving (338g):
| | |
| --- | --- |
| Energy: | 616kcal |
| Protein: | 40g |
| Carbohydrate: | 35.9g |
| Fat: | 34.6g |
| Fibre: | 3g |
Ingredients:
100ml Ensure® TwoCal Neutral
80g Ensure® Plus Crème Neutral
160g Smoked Bacon (chopped)
100g Mushrooms (chopped)
4 Egg Yolks
75g Parmesan Cheese
3 tbsp Olive Oil
400g Spaghetti
Method:
In a frying pan, heat oil and bacon. Fry for 5 minutes and add mushrooms. Fry until bacon is crispy.
In a bowl, whisk together Ensure® TwoCal,Ensure®Plus Crème, and egg yolks.
Cook the spaghetti in a saucepan of boiling water for 15 minutes. When the spaghetti is soft, drain.
Turn off heat and pour Ensure® TwoCal mixture over spaghetti, stirring continuously.
The heat from the pasta will cook the sauce.
Stir in the bacon, mushrooms and cheese and serve.