Vanilla and White Chocolate Mousse
Serves 4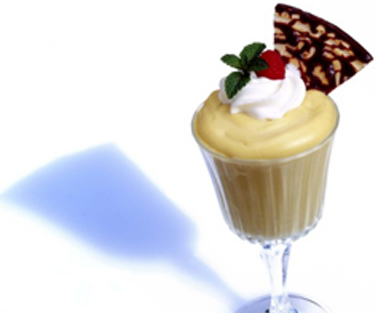 Approximate nutrient content per serving (172g):
| | |
| --- | --- |
| Energy: | 456kcal |
| Protein: | 8.1g |
| Carbohydrate: | 36.8g |
| Fat: | 31.4g |
| Fibre: | 0.8g |
Ingredients:
240ml PaediaSure® Plus Fibre Vanilla
200g white chocolate
½ tsp vanilla extract
250ml fresh cream
20g raspberries (to garnish)
50ml fresh cream (to garnish)
Method:
Bring a saucepan of water to the boil.
In a large, heatproof bowl, break the chocolate into pieces and place the bowl on top of the saucepan.
As the chocolate begins to melt and PaediaSure® Plus Fibre and vanilla extract.
When all the chocolate has melted and there is a smooth mixture, remove from the heat and leave to cool for 10 minutes.
In a separate bowl, whip the cream until it forms stiff peaks.
Gently fold the chocolate mixture into the whipped cream.
Leave to set in the fridge overnight. Serve with berries and cream.