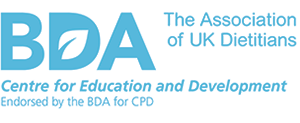 As we get older, we experience changes in taste, smell and appetite, which may affect the type and amount of food that we eat.1 In addition, our tastes change as a result of illness or medication, and this may impact our eating habits and, in some cases, lead to malnutrition.2
'Power of Taste' is an eLearning resource for healthcare professionals on the importance of taste, and its link to compliance to oral nutritional supplements (ONS) and improved patient outcomes. Updated for 2016, and with contributions from a range of experts, it now has a greater focus on the psychology of taste along with practical considerations for use within dietetic consultations.
Changes to our sense of taste when we are feeling unwell can have a big impact on how and what we eat. By completing this educational resource, healthcare professionals will:
Understand the science behind the sense of taste
Understand how taste can influence compliance to nutritional interventions for the management of malnutrition
Understand how healthcare professionals can influence compliance to help patients to achieve better outcomes.
Research has shown that taste strongly influences patient preference and is one of the most important sensory drivers of compliance to ONS.1,3 However, perceptions of taste are influenced by more than just the taste of food.4
Phillip Graves, consumer behaviour expert is featured in the film and provides useful guidance on how psychology can be used in the dietetic consultation:
Do first impressions matter….?
When someone describes a 'taste', they are actually describing a combination of taste and experience. Consequently, the way in which an ONS is introduced and presented to a patient could make a significant difference to their overall reaction and compliance outcomes. It should be a positive experience, so think carefully about your approach and the language you use – for example, avoid words that might trigger negative associations in some patients, such as prescription. In addition, try to find out flavour preference in advance as offering choice at the moment of consumption can negatively impact taste perception.
Is motivation key…?
We can all be influenced by other people, either by what they do or what we are told they have done – how many times have you chosen something purely based on another person's opinion, or opted to do something because it's the most popular choice of those around you?
Similarly, you can help to influence patient compliance: telling your patient that the flavour of ONS they've chosen is very popular may help unconsciously motivate them to take it regularly themselves.
To find out more, watch our 'Power of Taste' film.
Don't forget to test your knowledge after you watch the film – and make sure to add your email address when prompted so we can send your test score. There's no limit to the number of times you can take the test, and once you've achieved the pass-mark we'll send you a certificate for your CPD file.
Please note : BDA endorsement applies only to the educational content of the learning activity.