Breakfast in a Cookie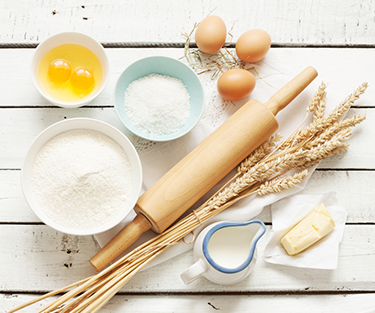 This is a brilliant way to get your bowl of oatmeal, milk and fruit all in a convenient, not to mention delicious cookie! This recipe makes a lot so you can freeze plenty for weeks of quick breakfasts, desserts and snacks.
Serves: 30; Serving size: 2 cookies
Prep time: 50 minutes
Ingredients:
1 cup oat bran (dry, uncooked)
¾ cup orange juice
1 cup + 1 Tbsp applesauce, unsweetened
2 Tbsp canola oil
1 cup honey
⅓ cup firmly packed brown sugar
3 large eggs
1 ½ Tbsp vanilla extract
1 Tbsp grated orange rind or 2 tsp orange extract
3 cups wholewheat pastry flour (or 1 ½ cups whole wheat and 1 ½ cups all-purpose flour)
1 Tbsp baking powder
1 ½ tsp baking soda
1 cup non-fat dry milk powder
2 ½ cups oats (quick-cooking or old fashioned)
1 cup nuts
1 cup raisins
1 cup ground flax seed (optional)
Instructions on how to make it:
Preheat oven to 190°C. Coat non-stick cookie sheets with cooking spray.
Mix together oat bran and orange juice in a small bowl and set aside to soak for 10 minutes.
Meanwhile, combine applesauce, oil, honey, brown sugar, eggs, vanilla extract and orange rind in a large bowl, using an electric mixer, until smooth.
Add together flour, baking powder and baking soda. Sift over applesauce mixture.
Add the soaked oat bran and remaining ingredients to the large bowl and mix thoroughly with a strong wooden spoon.
Drop by slightly heaping tablespoons 1-inch apart. Bake 2 trays at a time, stagger trays 1 to the left and 1 to the right, to allow air circulation around each outer edge.
Bake until lightly browned or for 12 to 14 minutes.
Nutritional info:
Calories: 220 Cal
Calories from Fat: 29%
Total Fat: 7 g
Saturated Fat: 1 g
Cholesterol: 22 mg
Sodium: 127 mg
Protein: 6 g
Total Carbohydrates: 37 g
Sugar: 17 g
Fibre: 5 g
* Adapted from the American Diabetes Association from Lickety-Split Diabetic Meals.