Custard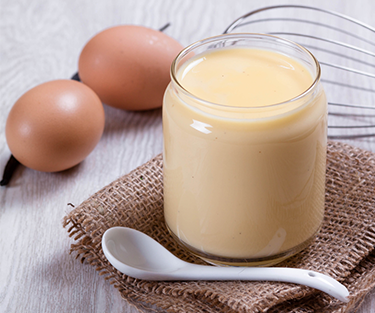 Ingredients:
250 ml Vanilla PediaSure Complete®
30 ml custard powder
30 ml water
Instructions on how to make it:
Over a low heat, warm the PediaSure Complete® in a saucepan on a stove.
Mix custard powder with water to form a paste.
Add hot PediaSure Complete® to custard mixture while stirring well.
Return to stove on a low heat and stir continuously until it thickens.