Fruit Smoothie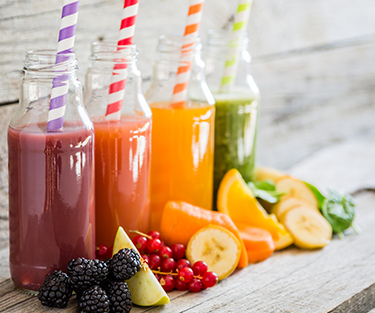 Ingredients
50 ml Vanilla PediaSure Complete®
50 ml water
50 ml natural yoghurt
10 ml honey (optional)
150 ml fresh fruit, diced i.e. banana, strawberries etc.
10 ml sesame seeds, flax seeds or wheat germ (optional)
Instructions on how to make it:
Place all of the above ingredients into a blender, and blend until smooth.
As an occasional treat, add a scoop of ice cream to make a delicious milkshake.
Pour 2/3 of the smoothie mixture into a tall glass. Blend the remaining mixture with some blueberries or other dark coloured fruit. Pour into the glass, and swirl to give an interesting colour contrast, and taste.
Makes 1 smoothie.