Bran Muffins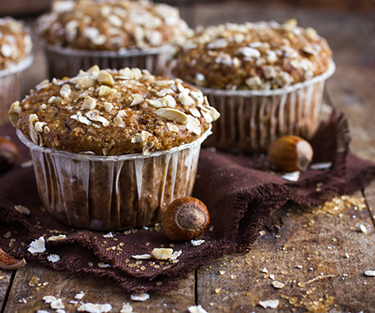 Ingredients:
500 g Golden Cloud Bran Muffin mix
375 ml Vanilla PediaSure Complete®
1 egg
125 ml canola oil
125 ml raisins
80 ml chopped pecan nuts (optional)
Instructions on how to make it:
Mix all ingredients together to form a smooth batter.
Spoon into greased muffin pans filling cups about three quarters full.
Bake at 180°C for 20-25 minutes.