Creamy Pasta Carbonara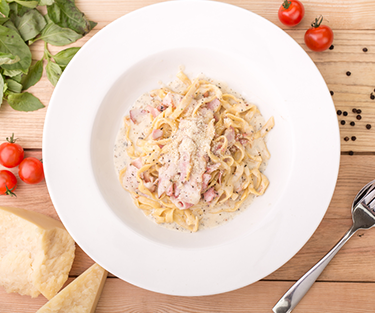 Ingredients:
1 ¼ cups (100 g) pasta
1 rasher bacon, trimmed and chopped
¾ cup milk
2 scoops Vanilla PediaSure Complete®
3 teaspoons cornflour
125 g grated tasty cheese
1 tablespoon chopped chives
Instructions on how to make it:
Cook pasta in boiling water according to pack instructions.
Add chopped bacon to a non-stick frying pan and cook over a medium heat until golden.
In a small bowl, combine milk, PediaSure Complete®, cornflour and cheese.
When pasta is cooked, drain and tip into pan with the bacon.
Add milk mixture and fold through pasta. Return to the heat and stir until sauce thickens and coats pasta.
Sprinkle with chives and serve at once.