Vanilla Ice Cream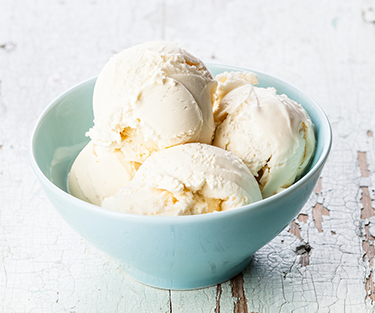 Prep time: 30 minutes + freezing time
Makes: 4 x ½ serves
Ingredients:
1 cup milk
1 egg
¼ cup castor sugar
½ cup cream
4 scoops Vanilla PediaSure Complete®
Instructions on how to make it:
Place milk into a small saucepan over a low heat until hot but not boiling.
In a small bowl, whisk egg and castor sugar. Pour in hot milk and mix until smooth.
Return mixture to saucepan and stir carefully over a low heat until lightly thickened. Remove from heat and cool.
Stir in cream and PediaSure Complete®; mix until smooth. Pour into a shallow tin and place into the freezer.
When ice crystals appear around the edges, remove from dish and beat well with an electric mixer until smooth. Return to tin and freeze until firm.
Hint:
Ice cream can be frozen in special ice cream moulds
Flavour can be varied by adding 2 tablespoons cocoa powder to the milk before heating