24th Week of Pregnancy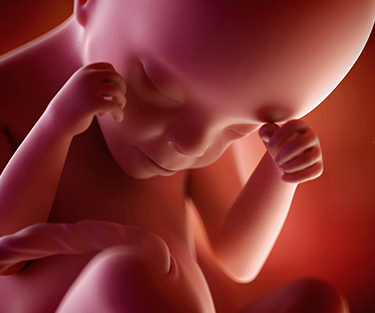 Upside Down or Right Side Up?
Baby's Growth and Development at 24 Weeks Pregnant
During your 24th week of pregnancy, your baby's face is almost completely formed, down to the tiny eyelashes.
When you're 24 weeks pregnant, your baby is about 20 cm long, close to the length of a banana, and weighs about 680 g.
Which way is up? Your baby probably knows — now that their inner ear, which controls balance, has finished developing. Your baby might realise whether they're upside down or right side up inside your amniotic sac.
Your baby probably is continuing to become more active.

Your baby's movements show your Healthcare Professional that your baby is in good health.
Your baby's movements right now are important for stimulating muscle growth, keeping joints flexible and strengthening bones.

Right now, your baby probably is gaining about 170 g each week.
Your Changing Body at 24 Weeks Pregnant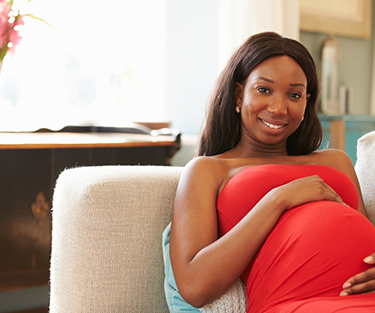 At the 24th week of pregnancy, you probably are continuing to feel fairly good. You might be learning to adjust to your growing abdomen and shifting centre of balance.
Your rib cage is continuing to expand to house your expanding lungs. After your baby is born, your rib cage will return to its normal size.
Blood vessels in your breasts continue to become more visible.
A shift in hormones at 24 weeks pregnant: As you progress through your pregnancy, various hormones are produced at different rates to meet the changing needs of your baby.

In the first 20 weeks of pregnancy, your body produced more progesterone.
At 21 to 22 weeks pregnant, your body produced equal amounts of progesterone and oestrogen.
Starting the 24th week of pregnancy, your body's amount of oestrogen is higher.
Because your urine flow probably remains slow at your 24th week of pregnancy with your growing uterus and hormone-relaxed muscles, you may want to continue to watch for a possible urinary infection. Call your Healthcare Professional if you:

Urinate more than usual
Feel burning when you urinate
Have a fever, abdominal pain, or severe backache
Wellness and Nutrition at 24 Weeks Pregnant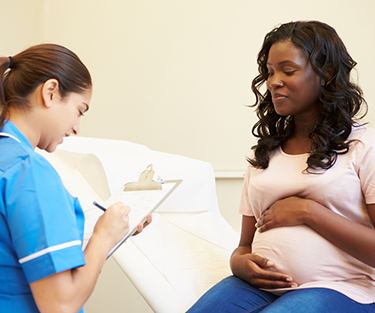 Still feeling good? This may be a great time to add variety to your regular exercise routine and eating habits.
Eating out … and still eating healthy. Going out can be convenient, especially when you're pregnant and extremely busy. Consider these healthful tips when you go out to eat:

Don't arrive famished. It's the best way to ensure you don't overeat. Try to eat a piece of fruit, vegetables or a handful of nuts before you go.
Ask about ingredients or make special requests. You can almost always substitute grilled options for fried or steamed veggies for chips.
Smaller is better. Plan to share a meal or immediately box half of it to bring home for another meal.
At your next Healthcare Professional's visit, you probably will take the glucose screening test. This test usually occurs between the 24th week of pregnancy and the 28th week, or earlier if you have risk factors.

The test checks for gestational diabetes—a type of diabetes that some women experience during pregnancy and that goes away after baby is born.
You will drink a full glass of glucose solution and your Healthcare Professional will check your blood glucose level an hour later.
If results are abnormal, your Healthcare Professional may schedule you to take a glucose tolerance test, which is very similar, but is taken after you fast and requires four blood samples over three hours.